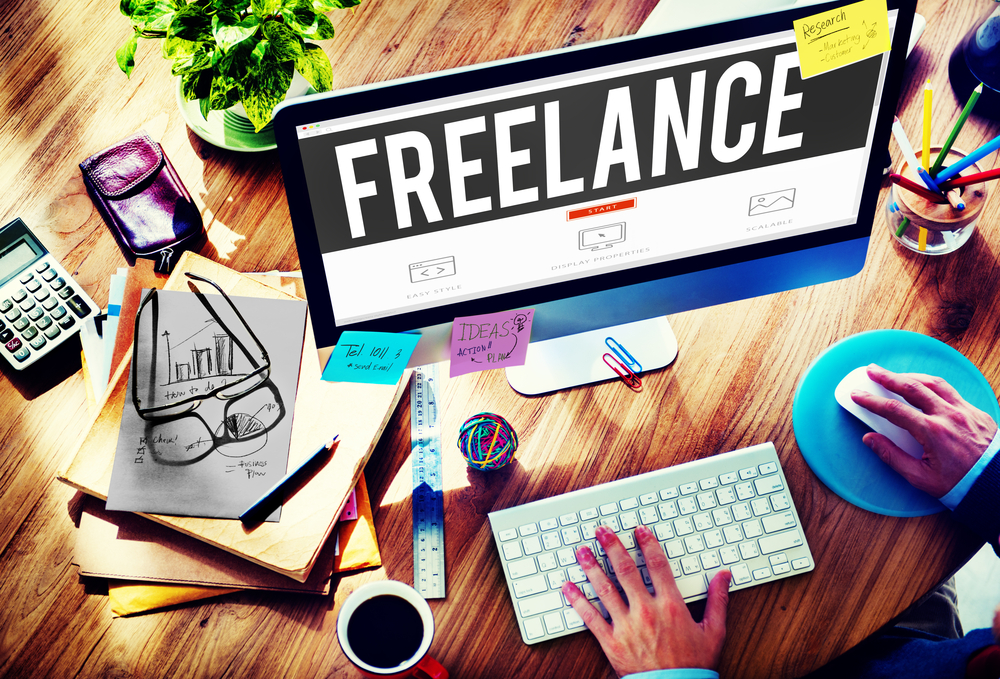 In today's digital age, freelancing has become a popular choice for professionals seeking flexibility, independence, and a global marketplace for their skills. With an abundance of freelancing websites available, it can be overwhelming to determine which platforms are the most trending and popular in the global market. In this blog, we will explore the top trending and the most popular freelancing websites that offer diverse opportunities for freelancers around the world.
With millions of registered users, Upwork is one of the leading freelancing platforms that connect businesses with talented freelancers across various industries. It offers a wide range of job categories, including programming, writing, design, marketing, and more.
Known for its "gig" system, Fiverr has gained popularity for its affordable services and quick turnaround time. Freelancers can offer their services in numerous categories, from graphic design and writing to voiceovers and video editing.
Freelancer.com is a global marketplace that connects freelancers with employers seeking their skills. It offers a vast array of job categories, allowing freelancers to find projects that match their expertise.
Toptal is an exclusive freelancing platform that focuses on top-tier talent. It thoroughly screens its freelancers to ensure they meet the highest standards. The platform primarily caters to software developers, designers, and finance experts.
Guru is a platform that facilitates collaboration between freelancers and businesses. It offers various features like workrooms, time tracking, and secure payments to streamline the freelancing process.
For freelancers specializing in design, 99designs is a popular choice. It focuses on graphic design, logo creation, web design, and other visual arts. Freelancers can participate in design contests or directly collaborate with clients.
PeoplePerHour is a UK-based freelancing platform that caters to a wide range of job categories. It allows freelancers to offer their services on an hourly or project basis, and clients can browse through profiles and portfolios to find suitable freelancers.
As the name suggests, Freelance Writing Gigs is dedicated to freelance writers. It aggregates writing job opportunities from various sources, making it a valuable resource for writers looking for consistent work.
SimplyHired is a job search engine that includes freelance opportunities alongside traditional employment. It aggregates job listings from various websites, providing freelancers with a wide range of options.
Similar to 99designs, DesignCrowd is a platform focused on design services. Freelancers can participate in design contests or work directly with clients to create logos, banners, and other design elements.
Glassdoor is an online platform known for its employee-generated reviews, ratings, and salary information. It offers valuable insights into companies, jobs, and work environments. Users can anonymously share their experiences and opinions about their workplaces, helping job seekers make informed decisions. Glassdoor also provides salary reports, allowing users to compare their pay to industry standards. The platform features a job search function with filters for location, industry, and job title. Glassdoor promotes transparency and empowers individuals to make informed career choices based on the information provided by current and former employees.
Conclusion: The freelancing industry continues to thrive, offering countless opportunities for professionals worldwide. The top trending and popular freelancing websites mentioned in this blog provide a glimpse into the diverse platforms available. Whether you are a writer, designer, developer, or offer expertise in any other field, these platforms offer a gateway to connect with clients globally and build a successful freelance career. Remember to thoroughly research and select platforms that align with your skills, goals, and preferences. Embrace the freelance revolution and embark on an exciting journey in the world of freelancing.